Demeter Partners reveal changes to board
The famous investment fund Demeter Partners has announced changes to its board of directors.
The new additions to the board are Philippe Detours, previously the partner for infrastructure, and Benjamin Wainstain, the innovation partner, who will join Stéphane Villecroze, Sophie Paturle and Lionel Cormier on the Executive Board. The Advice Bureau will be chaired by Olicier Dupont.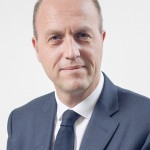 Philippe Detours graduated from Sciences-Po Paris and has a degree in law. He first worked for Crédit Agricole Indusuez in Asia, before moving to ABN AMRO in Paris, Amsterdam and London. Prior to joining Demeter Partners in 2013, he also worked in Macquarie, charged with responsibility for consulting and investment in the infrastructure sector.
Benjamin Wainstain is a former student at the French Polytechnique, having graduated from the National School of Rural Engineering of Waters and Forests and has a postgraduate degree in bioinformatics. He started his career with BearingPoint as a management and strategy consultant and joined the cleantech industry in 2007 at Innoven Partners before moving to Demeter in 2012.
Demeter see this restructuring as an opportunity to reaffirm a development strategy throughout the chain for financing SME's with projects connected to energy transition or environmental development. The group hopes to encourage development in three investment sectors: innovation, infrastructure and growth.
Demeter Partners is a company which manages funds of 600 million euros and employs 20 people, including both public (BPI France) and private (life insurers) investors as well as industrial sectors as research institutes.